Marinela Servitje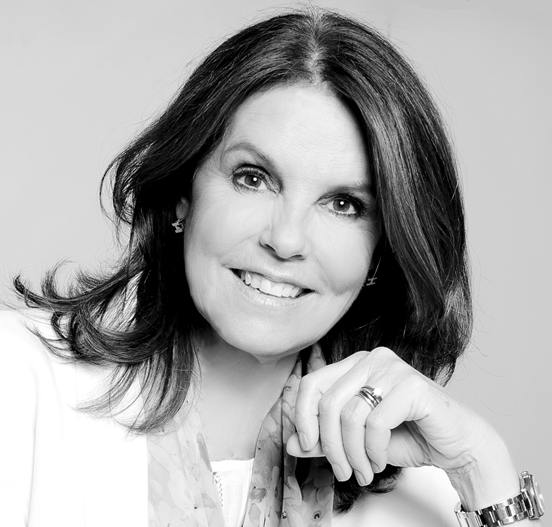 President.She is an expert in developing and operating interactive and public spaces. Known
as the leader of several social and environmental projects. A renowned adviser for fund-raising drives and president of various trusts in Mexico. She is the recipient of several awards acknowledging her commitment to social development in Mexico. She has thirty-six-year experience in philanthropy, fund-raising, and promoting quality education.
Former Executive Director of Papalote Museo del Niño (1993-2011). She has worked at Mexico City's local government and the Ministry of Education in various administrative departments, as well as the Fundación Mexicana para el Desarrollo Rural, A.C.
She holds a BA in Sociology from the Universidad Iberoamericana and she got a MA in International Development of Education from Stanford University.
Maribel Ibarra
Executive Director.
She has been responsible of the concept, design, production, and assemble of over 50 permanent, temporary, and travelling museum projects. She has built and managed multidisciplinary teams, which include advisers, researchers, artists, designers, museum professionals, architects, communicators, educators, among other professionals.
She has an eighteen-year experience in operation and creating learning spaces. During this time, she has established partnerships with several professionals and theoreticians in the museum field that have enriched her professional experience.
She holds a BA in Industrial Design from the Universidad Autónoma Metropolitana and a MA in Museums from the Universidad Iberoamericana.
Alejandra Lerdo de Tejada
Director of Innovation.
Her fields of expertise are institutional design, signage, and museum environment design. She has a twenty-year experience in projects related to art and the creation of museum spaces.
She holds a BA in Graphic Design from the Universidad Iberoamericana and has completed several photography courses at Stanford University.
Guillermo Loza Trejo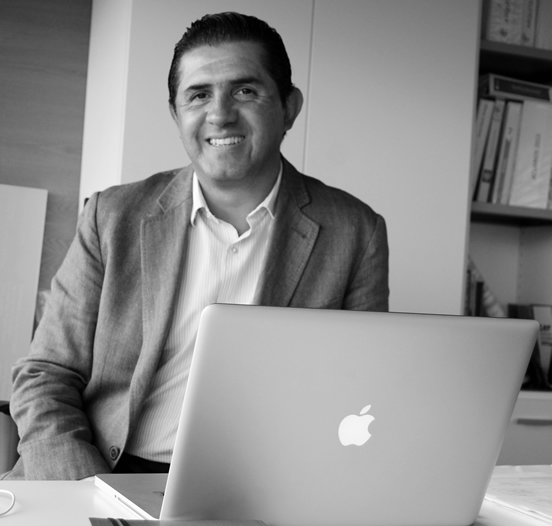 SAssociate Director of Projects
He is an expert in procurement, management and coordination of museum projects. He has broad experience in planning and coordinating the production process as well as teamwork's management. He has a twenty-year experience in the museum field.
He holds a BA in Industrial Design from the Universidad Autónoma Metropolitana and a Diploma in Small and Medium Enterprises Management at ITAM.
Jose Luis González Escárcega
Operations Manager
He Law Graduate from Mexico's National Autonomous University, and with a diploma in Art Administration from the University Claustro de Sor Juana, he has more than 20 years experience in interactive museum operations, including personnel recruiting, selection and training. He has also developed and implemented organizational and museum explainer guidelines for different museums in Mexico.
Executive Director of Papalote Children's Travelling Museum for 10 years, more recently he worked as the National Coordinator for the Civil Council for Quality in Education, a joint venture between the academic, public, private and non-for-profit sectors seeking an improvement in Mexico's education system.
José Manuel Olivo Torres
Administration Manager
He Certified as a Public Accountant from Mexico's National Autonomous University, with a major in Auditing and a diploma in Analysis and Interpretation of Financial Statements, he has 30 years experience in Administration, Budgets, Financial Planning, Auditing, Finances and Treasury in the petrochemical sector.
Through the years he has taken different courses from ITAM, from the Accounting Society and from Centro Mascarones-National Autonomous University.
Matías Pintó D'Lacoste
With a degree in architecture from Venezuela's Central University, he graduates with honors in 1994 while simultaneously collaborating in exhibit set-ups and art events and galleries with a series of multimedia installations that integrate architecture with exhibit resources and set design.  He specializes in museography and exhibit architecture.
In 1996 he is awarded the development of Venezuela's pavilion for the Lisbon World Fair.
In parallel and until 2001, he undertakes pilot projects involving the physical rehabilitation of marginal neighborhoods in Venezuela.  His employers are Amhabitat, the National Housing Council and the World Bank, responsible for important related state policies and programs.
During his stay in Spain, from 2005 thru 2012, he develops museum and pavilion museography projects for Empty, S.L.  Amongst his projects: the Iron and Mining Museum in Castilla and Leon; the Gurbindo House and the Sanfermines Thematic Centre in Pamplona; the DaVinci Exhibit in Madrid; the Deputy Pavilion and areas 2-3 of the Spanish Pavilion in the Zaragoza 2008 World Expo; he is museography manager for the Spanish and Madrid Pavilions in the Shanghai 2010 Universal Expo.
Since 2011 he has collaborated with Empty, S.L. in a series of projects for Qatar, such as the future Olympic and Sports Museum in Doha or temporary exhibits for the Islamic Art Museum and Msheirib in the newly renovated historical center of the capital city.  With the same company and in collaboration with Mexican architect Tatiana Bilbao he is currently participating in the bid for Mexico's Energy and Technology National Museum.
The great diversity in his work can be referenced in his many publications, exhibits, presentations and events related to art, architecture and urbanism.
Sietecolores
Dentro del orden de los
Paseriformes
y de la familia de los
Tiránidos
encontramos al bello
Siete colores
(Tachuris rubrigastra).
Pequeño, tiene una longitud de 10,5 cm. Parte superior de la cabeza negra con mancha rojiza en la corona y una línea superciliar amarilla desde el pico hasta la nuca. Zona negra azulada que rodea al ojo y las auriculares. Garganta blanca tornándose amarillo hacia el pecho y el abdomen que está dividido por una banda negra incompleta en el centro. Lomo verde bronceado oscuro. Coberteras grises y subcaudales rojas salmonadas. Alas gris parduscas con las secundarias con borde blanco formando una ancha línea transversal. Cola negra con punta blanca y rectrices exteriores blancas. Pico fino y patas negras. Ojos celestes. La hembra es de colores más suaves.